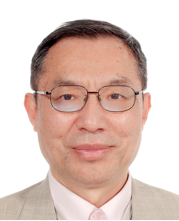 Jie LI, Professor
Division of Information Engineering, Faculty of Engineering, Information and Systems, University of Tsukuba, Japan
Intro
Jie Li (M'96–SM'04) received the B.E. degree in computer science from Zhejiang University, Hangzhou, China, the M.E. degree in electronic engineering and communication systems from the China Academy of Posts and Telecommunications, Beijing, China, and the Dr.Eng. degree from the University of Electro-Communications, Tokyo, Japan.
Dr. Jie Li is a Professor Emeritus in computer science in Division of Information Engineering, Faculty of Engineering, Information and Systems, University of Tsukuba, Japan. He has been a visiting Professor in Yale University, USA, Inria Sophia Antipolis and Inria Grenoble–Rhone-Aples, France, during the sabbatical year in September 2014 through August 2015. His current research interests are in Big Data, Cloud, wireless and mobile networking, network secuirty, IoT, OS, modeling and performance evaluation of information systems. His research has been supported by many national and international projects sponsord by JSPS (Japan Society for the Promotion of Science), NICT (National Institute of Communications Technology), NII (National Institute of Informatics), and other foundations such as Okawa Foundation, Casio Science Promotion Foundation, International Information Science Foundation, TEPCO Memorial Foundation, and Japanese-Isreali Research Grant, etc. He was a research supervisor to the Japan new-generation broadcasting technical research Institute which is sponorsed by Japanese government and founded by many representative companies such as SONY, Panasonic, Ricoh, etc. for analyzing and optimizing practical data transmission and broadcasting schemes over wireless and mobile networks over Japan. His research results have been implemented in software for new generation wireless and mobile networks and distributed systems.
He is a senior member of IEEE and ACM, and a member of IPSJ (The Information Processing Society of Japan). He is the founding chair of the IEEE ComSoc Technical Committee on Big Data (TCBD) and the co-chair of IEEE Big Data Community.

Dr. Li received the B.E. degree in computer science from Zhejiang University, Hangzhou, China, the M.E. degree in electronic engineering and communication systems from China Academy of Posts and Telecommunications, Beijing, China. He received the Dr. Eng. degree from the University of Electro-Communications, Tokyo, Japan.

Dr. Li has served as an editor and a guest editor for many international journals such as IEEE TBD, IEEE JSAC, IEEE IoTJ, IEEE TVT, IEEE TCC, IEEE TNSE, IEEE Access, and IEEE Network, etc. He has served as a secretary for Study Group on System Evaluation of IPSJ and on Steering Committees of the SIG of System EVAluation (EVA) of IPSJ, the SIG of DataBase System (DBS) of IPSJ, and the SIG of MoBiLe computing and ubiquitous communications of IPSJ. He has served on several editorial boards for the IPSJ Journal and many international professional journals. He has also served on the program committees for several international professional conferences.

Zhenmao Chen, professor
School of Aerospace Engineering/Xi'an Jiaotong UniversityChina
Intro
Dr. Zhenmao Chen, born in Huairen, Shanxi Province, is a professor of the School of Aerospace Engineering of Xi'an Jiaotong University, and the director of the Engineering Technology Research Center for Nondestructive Testing and Structural Integrity Assessment and the Nuclear Energy Structural Safety Testing and Integrity Assessment Research Center of Xi'an Jiaotong University. He used to be a doctoral researcher of JAEA, a special associate professor of Keio University, and a visiting professor of Northeast University. He is also the director of China Society of Mechanics, executive director of China NDT society and deputy director of electromagnetic special committee, executive director of Shaanxi society of mechanics, director of Shaanxi society of nondestructive testing, member of measurement and testing special committee of science and Technology Committee of Shaanxi Quality Inspection Bureau. He is the chairman of Steering Committee of ENDE series international conferences (2014-2017), evaluation expert of National Foundation Committee (2015), member of the Steering Committee of series international conferences of ISEM, ENDE, ICMST and ICFD, chairman of the 14th ISEM and 19th ENDE conference, co-chairman of the 7th ICEF, vice chairman of the academic committee of the Far East NDT forum. He is a member of the Editorial board of Journal of Applied Mechanics, Journal of Xi'an Jiaotong University and Journal of nondestructive testing. He is a member of the national nondestructive testing standard committee and CSTM nondestructive testing standard committee, etc. He enjoys the special allowance of the State Council and "Sanqin Talent Allowance" of Shaanxi Province. He is awarded with the Talent of the Ministry of Education in the New Century and is the first batch of national ITER special excellent talent project winners as well as "Tengfei Special Professor" of Xi'an Jiaotong University.

Tuan Guo, doctor
Jinan UniversityChina
Intro
Tuan Guo , male, born in 1979, is a researcher, doctoral supervisor, winner of the National Excellent Youth Science Foundation, the first batch of special support projects in Guangdong Province, "top-notch young talents in science and technology innovation", and the first batch of "Pearl River Science and Technology Nova" in Guangzhou. In 2007, he received his Ph.D. from the Institute of Modern Optics of Nankai University, and from 2007 to 2010, he was engaged in postdoctoral research at the University of Carlton in Canada and the Hong Kong Polytechnic University.
The main research fields are advanced photonic devices, optical fiber sensing, biophotonics and energy photonics. He presided over over more than ten research projects at the national and provincial levels, including the National Excellent Youth Fund Project, the Guangdong Natural Fund Key Project, and the Guangzhou University-Industry Research Cooperative Innovation Major Special Project. In Nature Communications, Light: Science & Applications (Cover Papers), Biosensors and Bioelectronics, Analytical Chemistry and other authoritative journals published more than 90 SCI papers, and was invited to Analytical and Bioanalytical Chemistry, Journal of Lightwave Technology, Journal of Selected Topics in Quantum Electronics. Authoritative journals such as Nics have written 6 invited review papers, selected 2 highly cited Web of Science papers, citing more than 2300 times (h index 22), participated in Springer Nature's book Handbook of Optical Fibers, and made more than 30 invited reports at international conferences, and applied for 19 national invention patents (7 authorizations) as the first inventor. One international TCP patent and one international TCP patent. The research results were specially reported by the authoritative optical review journals Nature Photonics, Optics & Photonics News and Laser Focus World. The self-developed fiber-optic vector vibration and vector torsion sensor is applied to the "comprehensive monitoring and early warning system of power grid disasters" in the Southern China Power Grid, which provides real-time remote monitoring for live transmission lines, predicts hidden dangers of transmission equipment and improves the monitoring capability of power system. It has been highly appraised by the Southern Power Grid Company.
Co-Chairman of Photonic Technology in Instrumentation and Measurement Technical Committee of International IEEE Instrument and Measurement Association, Chairman of OSA CLEO-PR of International Conference and Branch of IEEE I2MTC Technical Committee. He has served as the vice-editor/guest editor-in-chief of the international authoritative journal IEEE/OSA Journal of Lightwave Technology, MDPI Sensors, senior member of the International IEEE Association (IESenior Member), senior member of the American OSA Association (OSA Senior Member), and member of the Photoelectric Technology Committee of the Chinese Optical Society.
Winning the IEEE Institute of Instruments and Measurement's "Technical Award" winner (1 person per year), he was selected into the International Journal IEEE Journal of Lightwave Technology and Top Reviewer of OSA of the American Society of Optics, and directed graduate students to win the "Challenge Cup" first prize and second prize in the National University Students'Extracurricular Academic Science and Technology Works Competition.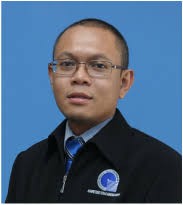 Zahriladha Zakaria, Professor
Faculty of Electronic and Computer Engineering, Universiti Teknikal MalaysiaMalaysia
Intro
Dr . Zahriladha Bin Zakaria is an Professor and researcher with research interest in RF & Microwaves, Antenna, and wireless communications. He received the B. Eng. and M. Eng. in Electrical and Electronic Engineering from the Universiti Teknologi Malaysia in 1998 and 2004 respectively. He obtained his Doctorate from The University of Leeds in 2010 in the area of Microwave Engineering. From 1998 to 2002, he was with STMicroelectronics, based in Malaysia where he worked as Product Engineer. He is currently a Manager of Centre of Excellence (CoE), called Centre for Telecommunication Research and Innovation (CeTRI). Prior to the current position, he was appointed as Deputy Dean (Academic) Faculty of Electronic and Computer Engineering, and Head of Telecommunication Engineering Department at the Universiti Teknikal Malaysia Melaka. As a lecturer, he teaches electronic system, communication principles, microwave engineering, advanced TCP/IP and signal processing in undergraduate and postgraduate programs. He also as an academic program advisor for several public Institute of Higher Learnings (IHLs) in Malaysia.
He and his research members has secured 22 internal and external research grants with total amount of around RM 1.7 million (about USD 500,000.00) and hold 5 intellect property rights. He has published more than 100 scientific papers in journals and conference proceedings. Together with his research team, he has supervised more than 15 postgraduate students (PhD and MSc), and currently supervising more than 25 undergraduate students. Dr . Zahriladha Bin Zakaria has won several awards including gold medal during the research and innovation exhibition at international level such as Malaysia Technology Expo (MTE 2012-2014), International Trade Fair Ideas Inventions New Products (iENA 2012) in Nuremberg, Germany, Seoul International Invention Fair (SiiF 2013) in Seoul, Korea. He is also a member of the Institute of Electrical and Electronics Engineers (IEEE), a member of Institute of Engineers Malaysia (IEM) and also a member of Board of Engineers Malaysia (BEM).

Alex Noel Josephraj, Professor
College of Engineering, Shantou UniversityIndia
Intro
ALEX NOEL JOSEPH RAJ received the B.E. degree in Electrical Engineering from Madras University, India,in 2001, the M.E. degree in Applied Electronics from Anna University in 2005, and the Ph.D. degree in Engineering from the University of Warwick, Coventry, UK in 2009. From October 2009 to September 2011, he was with Valeport Ltd Totnes, UK as Design Engineer. From March 2013 to March 2017 he was with the Department of Embedded Technology, School of Electronics Engineering, VIT University, Vellore, India as a Professor. Since March 2017, he is with Department of Electronic Engineering, College of Engineering, Shantou University, China. His research interests include Machine Learning, Signal and Image Processing and FPGA implementations.He is specialised in Image processing, with Industrial and Teaching experience in Machine Learning, Deep Networks Signal and Medical Image Processing, FPGA system design, Matlab, Simulink, Machine Vision Systems, SONAR systems and Embedded Systems. He is constantly looking for dynamic interns and post docs to join his research team at Shantou University China. Please contact him directly @ jalexnoel@stu.edu.cn
Employment History
Teaching Experience: 8 years [6 years - Post PhD and 2 years - Concurrently with Ph.D]
Industry Experience: 3 .5 years [1.10 years - Post PhD and 1.7 year - Pre- PhD]
Jan 2017 to till Date Professor - Department of Electronic Engineering, College of Engineering,Shantou University, Shantou, China.
Jan 2016 to Dec 2016 Professor & Head, Department of Embedded Technology, School of Electronics Engineering VIT University, Vellore, India.
Mar 2013 to Dec 2015 Professor, School of Electronics Engineering VIT University, Vellore, India.
Sep 2011 to Feb 2013 Associate Professor, Department of Electronics and Communication Engineering, Saveetha Engineering College, Chennai.
Oct 2009 to July 2011 Design Engineer, at Valeport LTD, U.K, a leading Oceanographic, Hydrographic and Hydrometric Instrument manufacturing company in UK.
Sep 2006 to Sep 2008 Research Fellow, School of Engineering, University of Warwick.
Jul 2001 to Feb 2003 Technical Staff - R&D Emcon Emsys Technologies, Pvt. Ltd., Chennai, India.
PROFILE
Specialized in Computer Vision, with Research and Teaching experience in Signal and Image Processing, Machine Learning, FPGA based system design, Machine Vision Systems, SONAR systems, and Embedded Systems